TA4 Thin Air Performance Socks
Regular price

Sale price

$14.99
Product Details

Breakthrough product specifically designed for comfort, fit, protection and breathability. OS1st TA4 Thin AirTM Performance Socks feature never before applied technology to keep your feet cool and protected during any activity.  Created using 200n medical grade machinery and materials we are able to build in comfort, durability and blister protection, yet with the thinnest upper foot profile ever made. The "Thin SkinTM" construction with uniquely positioned lift-bars, maximizes air-flow achieving a cooling sensation to your feet.  Our OS1st manufacturing technology has been leveraged to create the most unique performance socks ever!

Targeted Conditions:

Blister protection
Sore/achy feet
Hyper-sensitivity
Overheating

Performance Features:

Comes with one (1) pair of socks per package.

STAY ACTIVE, COOL and COMFORTABLE with our newest addition to our Socks with Purpose® line, OS1st Thin AirTM Performance Socks featuring breakthrough Skin ThinTM construction.

Maintaining an active lifestyle requires products that fit your daily schedule and can help keep up with your active pace.  OS1st Socks with Purpose are designed for just that reason.  The OS1st TA4 Thin AirTM Performance Socks were strategically designed to be the world's thinnest running socks without compromising fit and feel.  Still providing OS1st's standard of quality, the thin air performance socks have a high performance cushioned sole providing a blister free experience.  These patent pending socks are made with all the best features you normally find in your favorite running socks…moisture wicking, odor control and blister protection, but now, OS1st has combined those features with our patent pending air movement system design. OS1st TA4 socks are lightweight, cooling and protective.

BREAKTHROUGH DEVELOPMENT IN COMFORT…YOU WILL FEEL THE DIFFERENCE!

The OS1st TA4 Thin AirTM Performance socks feature 4 zones of graduated light compression, a shaped-to-fit design for all foot types made with ultra-soft yet durable microfiber.  These socks will amaze you with the patent pending air-flow system within the super thin upper and lower zones. No binding, no bunching, no pinching…just the perfect fit for enjoyment of your active lifestyle. The high heel tab and extra deep heel pocket prevent the socks from slipping down inside the shoe for better overall experience. 
30 days Return Policy

My Foot Guy believes in a 100% satisfaction guarantee, which means we will replace mis-shipments, defective products, and size exchanges for free, no questions asked! If you have questions or you need to replace your product, please email info@myfootguy.com. We are also committed to your complete satisfaction. If you are not satisfied with your purchase at any time, you may return it for a full refund. Please email info@myfootguy.com.. Please see our full refund policy for details.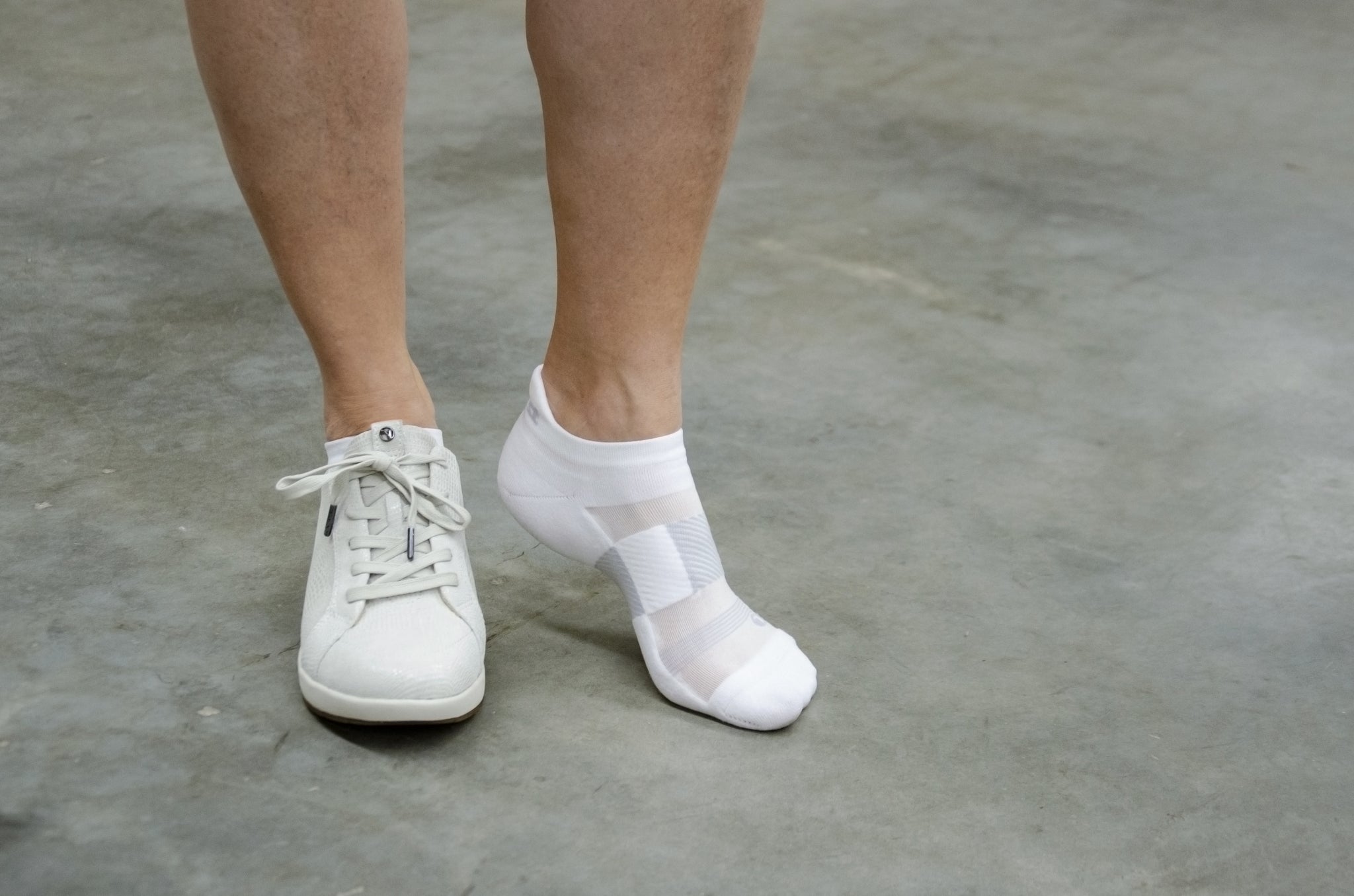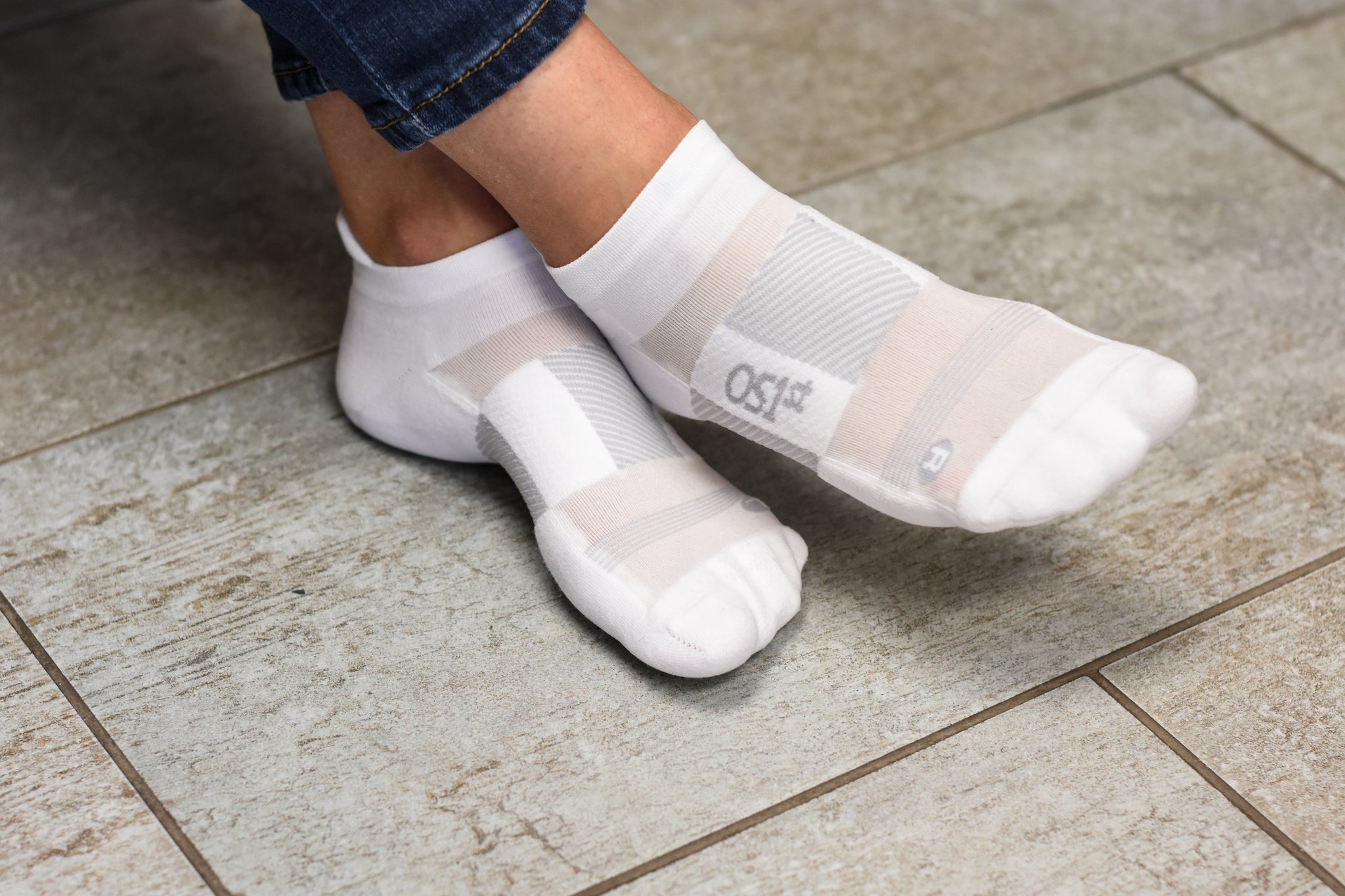 Great Socks
These are my daughter's favorite socks. She loves them and has them in every color.
Comfortable and supportive!
I love these performance socks. The comfort and feel are great. Good fabric and overall worth the money!
Thank you for the review...
Amazing!
I would highly recommend Bryan. We had him come into our salon company and evaluate our staff on a one on one basis. Our entire team loved the services he offered. Being on our feet all day causes lots of issues. Bryan was able to make great inserts as well as recommendations for a successful and pain free day! Wether you are helping your team or just yourself this is an amazing company to work with!
Performance socks
The most comfortable performance socks I've worn. They have the perfect amount of compression. I would definitely recommend grabbing multiple pairs!
Thanks for the review. It's a great supportive, cushioned sock that keeps the feet cool and dry!
Great customer service
For all that my order was placed online I received emails updating me on the status of my order and I felt my business mattered.
Service levels are so important to us just as the products are! Thank you for the review!