FS4+ Performance Compression Socks for Lower Leg and foot pain & swelling
Regular price

Sale price

$49.99
Product Details

Made with 20-33 mmHg graduated, medical-grade compression on FDA registered machinery. Designed for proper foot, Achilles, and leg support and muscle recovery. For the best fit, it is important to use the size chart before ordering.


For the best fit, it is important to use the size chart before ordering
Benefits & Features

Targeted conditions:
• Post-workout recovery, swelling, Plantar Fasciitis, Achilles Tendonitis, shin splints
• Medical grade compression made on FDA registered machinery

Included in all OS1st Socks:
• Micro-nylon treated with silver-ion technology to keep dry and prevent odor
• Seamless construction and left/right design for 360-degree blister protection
• Y-Gore heel to prevent the sock from slipping down into your shoe

Frequently Ask Questions

Q: What are OS1st products made of?

 A: OS1st uses top-quality, high-performance, moisture-wicking materials with a silver-ion anti-microbial treatment. Materials include Lycra Spandex, micro-nylon, nano-bamboo charcoal, and Merino Wool treated with silver-ion for moisture-wicking and anti-microbial. The gel grip on the compression bracing sleeves is hypo-allergenic silicon. Please see product descriptions for more information.

 Q: How do I figure out my size?

A: All our products have a corresponding size chart that will help you choose the best size for you. We recommend using each individual size chart for each product. If you are close to the next size in SOCKS, size down and if you are in between sizes for COMPRESSION, size up.

Q: What's different about our compression?  

A: Unlike some compression products, all OS1st products are 100% medical grade compression. We apply our compression with our patented Compression Zone Technology ® which targets specific joints and muscles so you can be active and pain-free.

Q: How do you fight odor? 

A: All OS1st products are treated with silver which is a natural way to fight odor.

Q: Do OS1st socks and braces wick moisture? 

A: Yes, all OS1st products use a high-performance fabric that wicks moisture away from the skin for a dry experience. 

Q: How do I wash my OS1st? 

A: We recommend you hand wash your socks and braces in warm water with non-bleach soap. Always air dry!

Q: What size am I, since someone falls in two different size locations on the chart?

 A: SOCKS - We recommend sizing down in socks if you are close to the next size. COMPRESSION - We recommend sizing up if you are in between sizes for compression.

Q: How long can I wear them? 

A: It all depends on how often you wear your product and what you do in them! A good rule of thumb is to check in at 6 months and make sure the compression is still working as it did when you bought it. We have a 100% satisfaction guarantee, so feel free to reach out to us at any point in the product life cycle.

Q: How much compression is in the product?

A: Our products use Compression Zone Technology® which uses varied levels of compression to target specific areas affecting the injury/pain. See individual product listings for compression range information.
30 days Return Policy

My Foot Guy believes in a 100% satisfaction guarantee, which means we will replace mis-shipments, defective products, and size exchanges for free, no questions asked! If you have questions or you need to replace your product, please email info@myfootguy.com. We are also committed to your complete satisfaction. If you are not satisfied with your purchase at any time, you may return it for a full refund. Please email info@myfootguy.com.. Please see our full refund policy for details.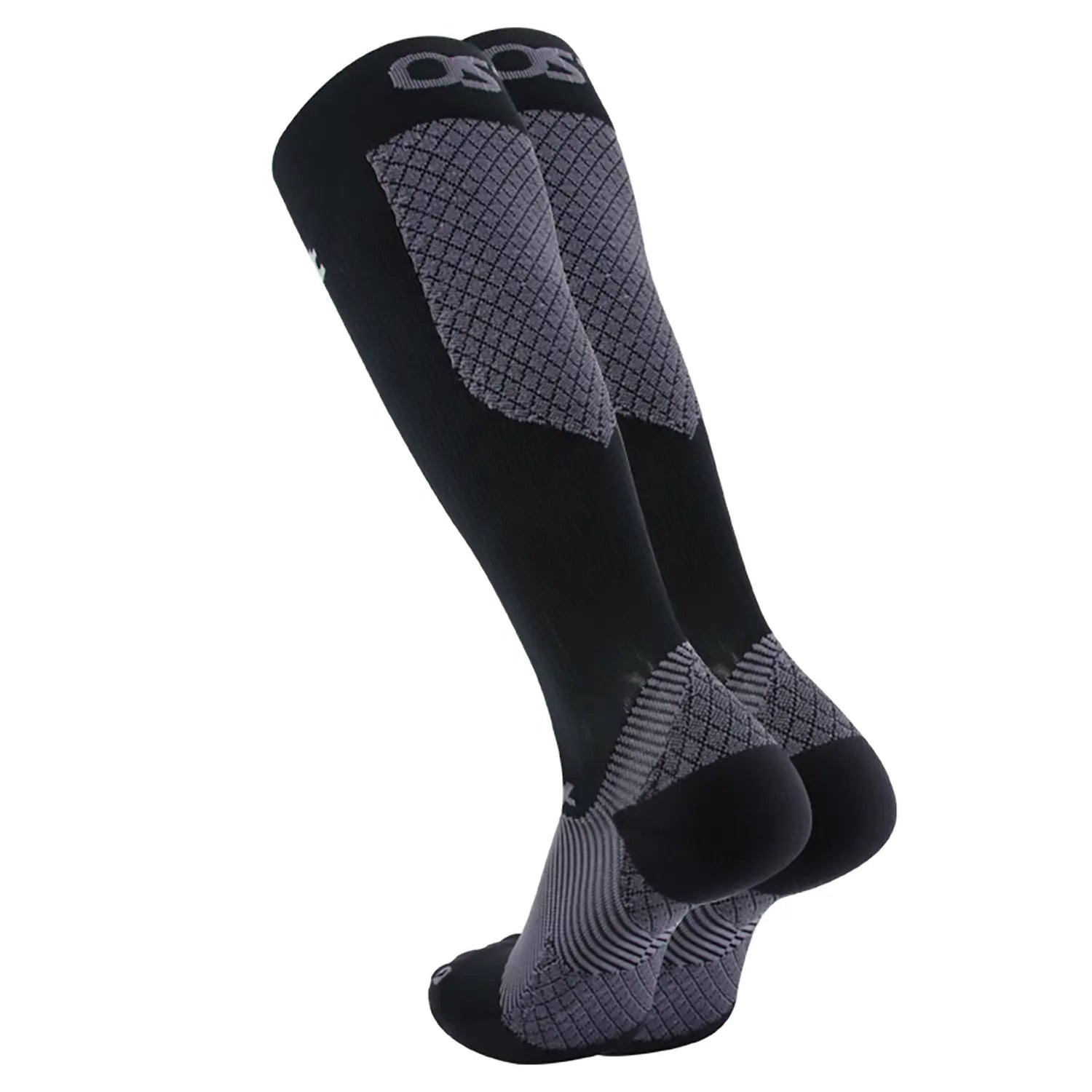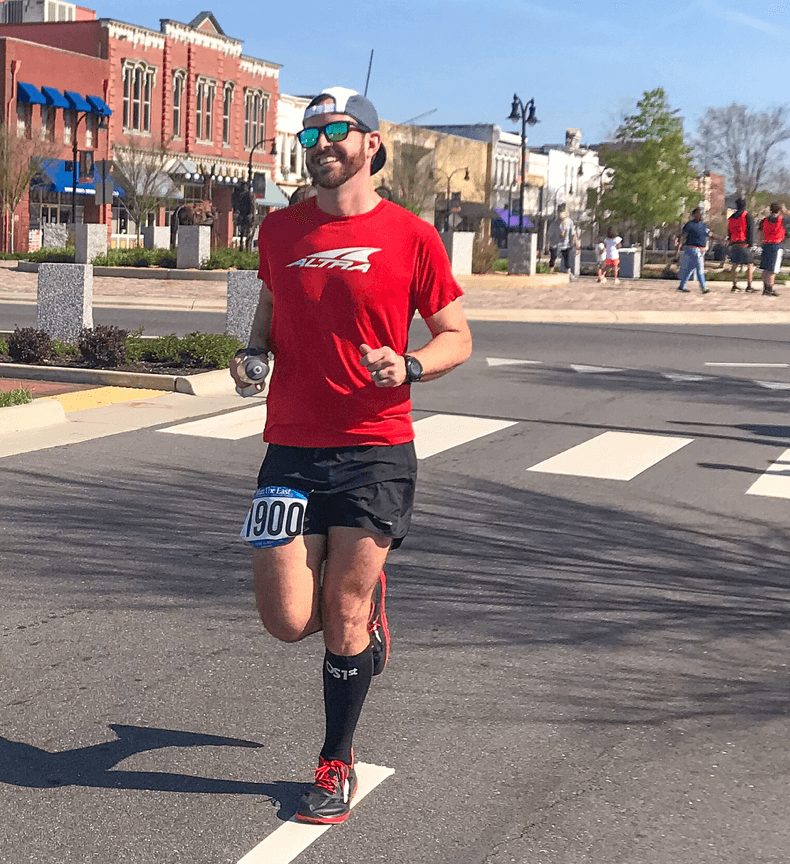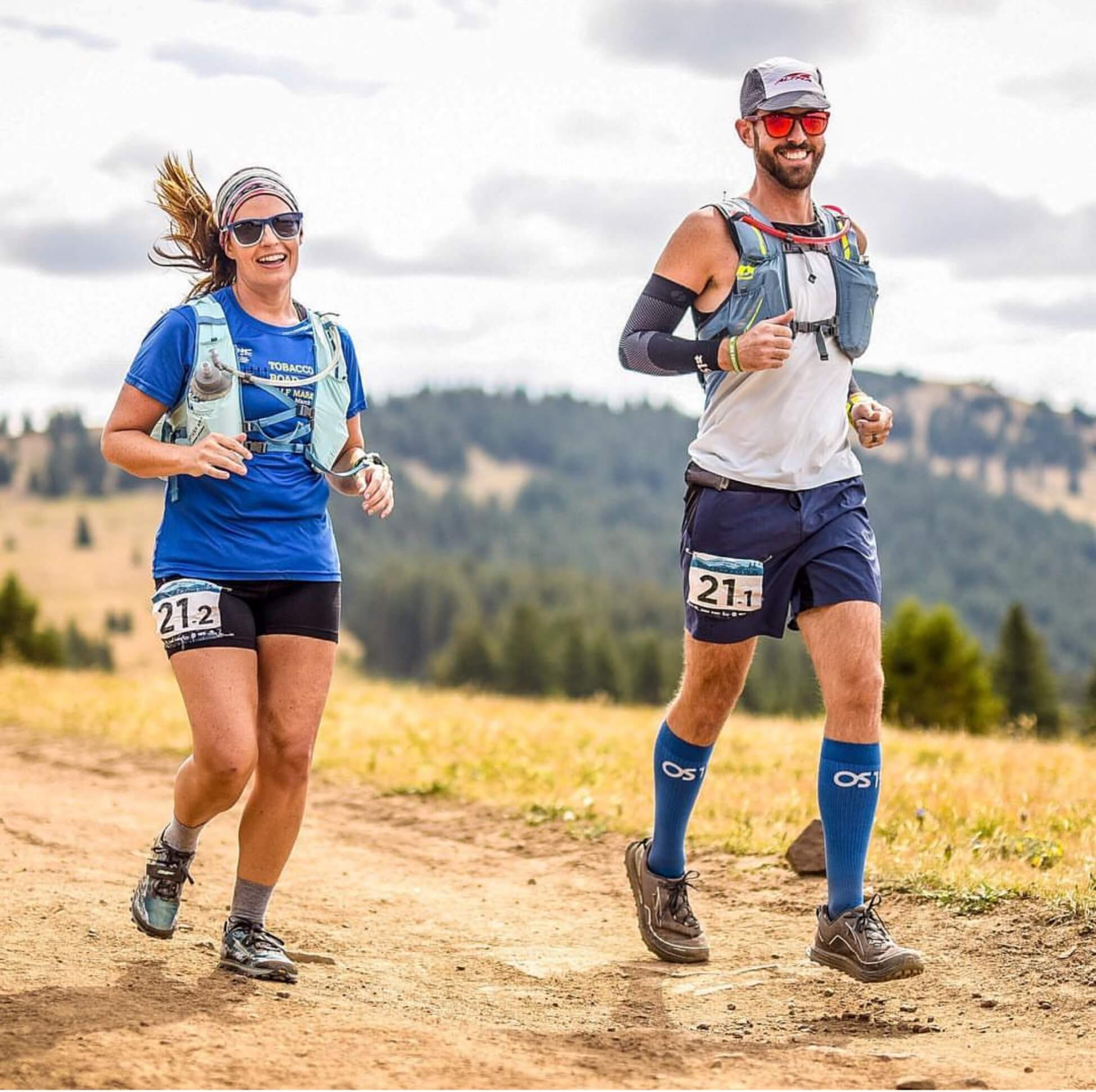 FS4+ Performance Compression Socks for Lower Leg and foot pain & swelling Size Chart

NICE!!
These socks are AWESOME! I have varicose veins and ankle swelling do to that condition. These sock keep my legs feel great and the swelling is gone!
Half Marathon Experience
I wore the compression socks for a half marathon race and my feet were happy!
Awesome!!! thanks for your review. My clients love this 20-30 mmHg compression sock as well.
Great Addition to my Sock Drawer
Best compression socks ever. Bought these at the Petersburg Virginia Half and 5K last weekend ( and getting a pair for my husband). We're both happy with these soft knit wonders. Made in Taiwan and NOT China. Yaay!
So happy you love your compression bracing socks. Yes, they are top in the market! Thanks for the review
Compression sock
Graduated compression allows for good fit and all-day comfort.
I've the calf compression sock
These were a gift for my daughter. She loves them and is looking forward to more pairs. She is a respiratory therapist and up on her feet all day long. No complaints or tired legs or swollen feet after 12+hours working. Will order more.